WeChat Official Public Account: UCL_Alumni_CN
Please scan the following QR code to follow our public account.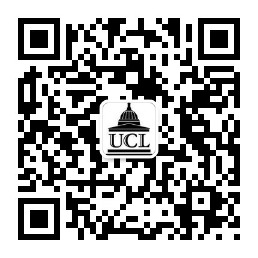 WeChat Group:
Please add Sky (Wechat: 88340814) or Hongfei(Wechat: hongfeidong) if you want to join our WeChat Group. (Please specify your Name, Graduate Year,  Major and Current Living City in your request)
Join in the Committee:
If you want to contribute to the club, please find the related department officer for details.
Secretary General: Sky LIN (WeChat: 88340814)
Membership Officer: Hongfei DONG (WeChat: hongfeidong)
Event Officer: Summer XIA (WeChat: 65268497)
Marketing Officer: Lynn TIAN (WeChat: lynn520098)